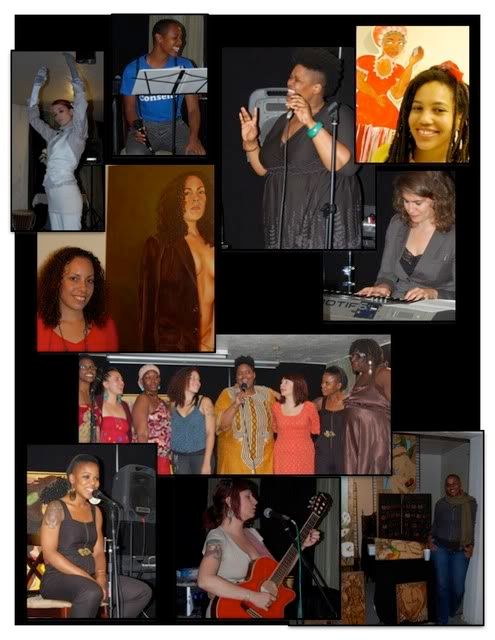 If you are interested in performing or exhibiting your art at one of our monthly showcases, please submit the following information:
•Your name/e-mail/phone number

•Your art form
•A link to your work (website, youtube, etc.), writing sample, or send files to: shepeoples.corinna@gmail.com
***UPDATE***
The ShePeople's will be making some changes after our November 2011 Anniversary Party -- We will begin focusing on collective members. Rather than having monthly showcases, we will have events every other month led by or showcasing a collective member.

We will still accept artist submissions, however, selection will be based on the need of individual collective members. Visual artists may be contacted for an exhibition, performers may be selected to assist in a workshop or to give a short performance in conjunction with a feature performer.
We appreciate everyone's interest in participating in The ShePeople's and we hope to receive your support as we make some changes in our 3rd year!

Artist submissions will be considered by the event planning committee. Submitting this form does not guarantee selection.